Copywriting Services by Jill Wright
Your business will need different copywriting services depending where it sits on the sales timeline.
Here are some copywriting services I currently offer:
Website content pages
SEO - Search Engine Optimization
Blog posts
Articles
Emails
This list will be extended once more services become available.
If there's a copywriting service you need that you don't see listed, and you think we'd be a good fit to work together, please go ahead and contact me to schedule a call.
Let's talk!
Website Content Pages
You need to grab your visitor's attention right away, or they're gone in a flash!
If your potential customer can't very quickly understand what you offer, then they won't end up being your customer.
You need to tell people what you have to offer, and you need to explain that in an interesting and informative way.
The longer you can hold people on your web page the more likely they are to become a customer.
Look over your current pages and see what you think...let me know!
I can help!
SEO – Search Engine Optimization
Search engines (like Google, etc.) use mathematical formulas to give you the information they think you want when you enter words into the search box.
These results aren't always what you really want or need, but they seem to be improving as the formulas change.
Using knowledge of SEO and certain techniques helps your website get noticed by the search engines. This can give you better positions in the search results and therefore bring your site more traffic.
Once your site gets more traffic your website content can help you to convert this traffic into customers.
I can help you draw in more traffic by using SEO techniques in my writing.
Blog Posts
Here's another of my important copywriting services.
If you don't have a blog for your business, you could be missing out on lots more potential customers.
Did you know…
"Companies who blog get 97% more links to their websites." Says Coral Oulette of Bloggingmonster.
"77% of internet users read blogs." Says Nick of Techjury. 
"There are 4.95 billion internet users in the world." (from Datareportal).
 Think of the audience you're missing when you don't have a blog!
Let's fix that and get you a bigger piece of the pie!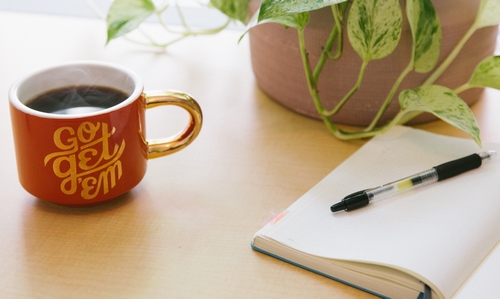 Articles
You might say, "Why would I need an article written?" Well, let me see…
An article will likely reach a different audience from your regular advertising efforts. Had you thought about that?
An article can increase your company's credibility when you offer helpful information or advice to your potential customers.
Articles don't just have to be published in newspapers to have a broad reach.
If you have an article that contains the answer to someone's problems, you can pretty much guarantee that people will want to share it to help others with that same problem. Others sharing means organic traffic for you!
If you can publish an article to a directory, your business/contact/website information stays with that article as it gets shared around the globe. What a reach!!!
Let's do it and get you noticed in more and more places!
Emails
Yes, we ALL write and send emails every day, but exactly how many do you actually READ?
Truthfully? How many do you delete before even opening?
There's a trick to getting people to actually OPEN and READ emails.
You may have a big list, but do you have a way to track your open rate (how many people actually open your emails)?
Do you test different subject lines to see which one gets the click?
I thought so…

Those are my current copywriting services...more coming soon.
If you need something other than what you see here, or you're just not sure quite what you need, just contact me for a free 15-30 minute call. 

I look forward to hearing from you.
Happy to help!